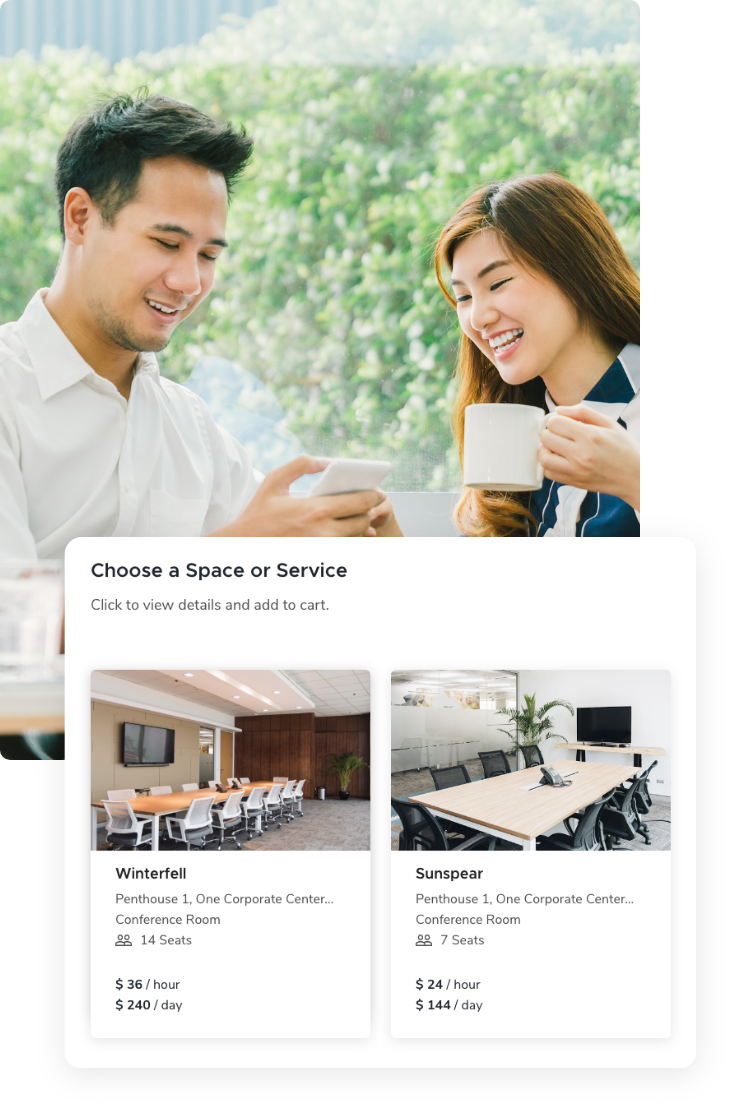 An Easier Way of Booking Spaces
With QSpace Coworking Software, your customers can easily book hot desks, meeting rooms, event spaces and private offices. New customers can instantly sign up and access their User Dashboard to book a space or purchase a service. The ecommerce style order cart allows for multiple bookings which can be paid via credit card, cash or other modes of payment.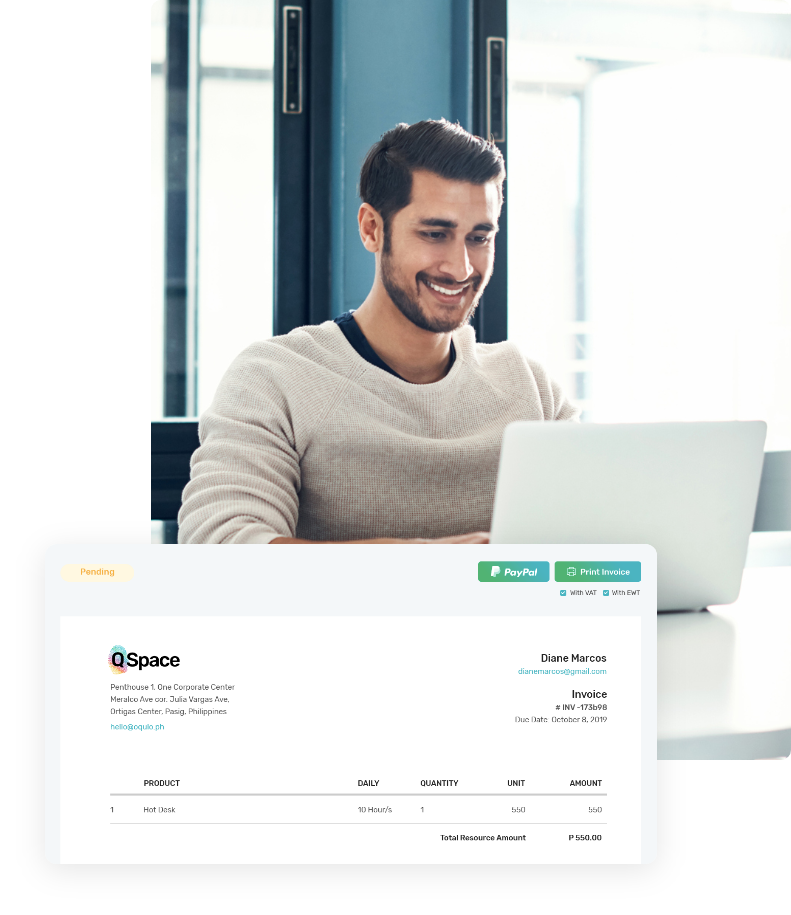 Automatic Invoicing
As soon as a booking is entered in the system, a matching invoice is created. This invoice gets stored in the booking history and can be accessed by your staff at any time. Collect payments instantly by integrating the popular credit card gateway, Paypal Checkout Express.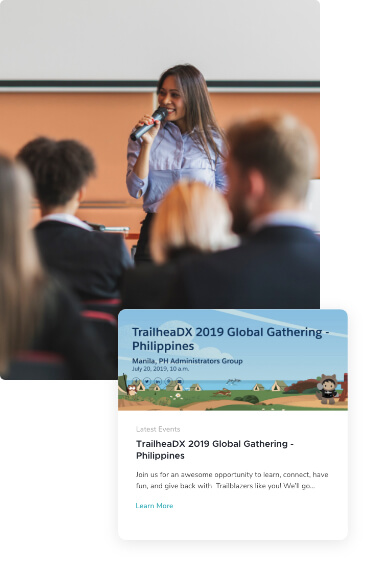 Promote Upcoming Events
Publish your next community event so your members can see it right from their dashboard. You can also add members to the participant list from your admin dashboard.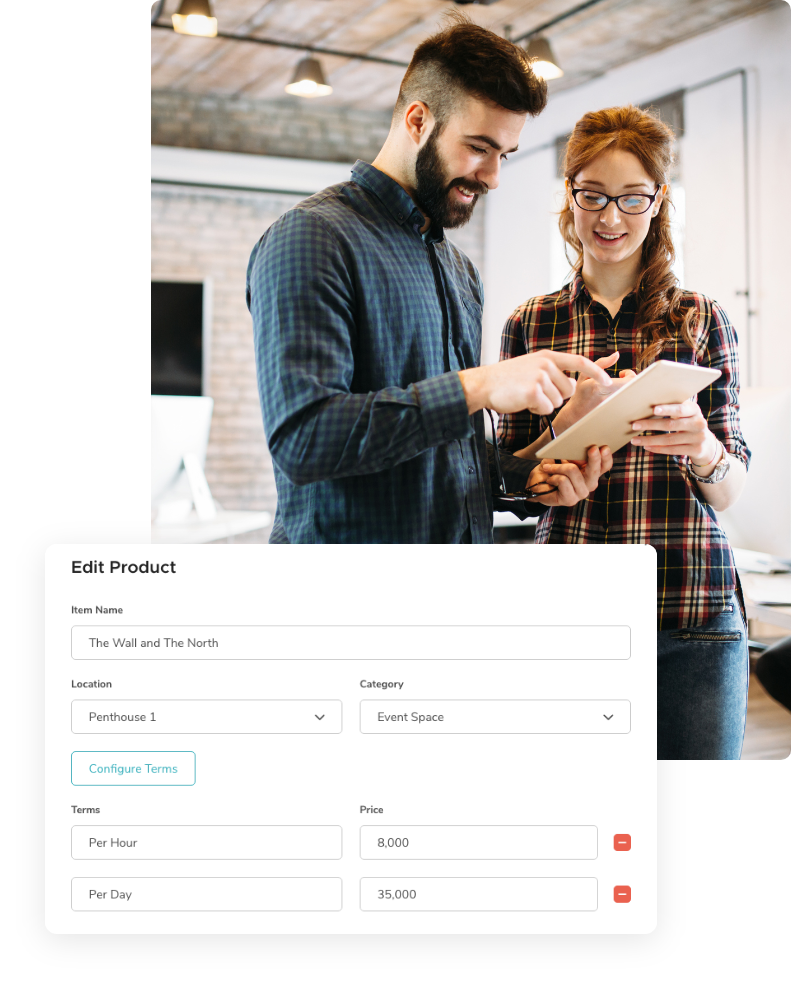 Publish Your Products & Packages
Control which products and service packages you want to show in your online booking system. You can easily set categories, inventory, pricing, terms, amenities and more.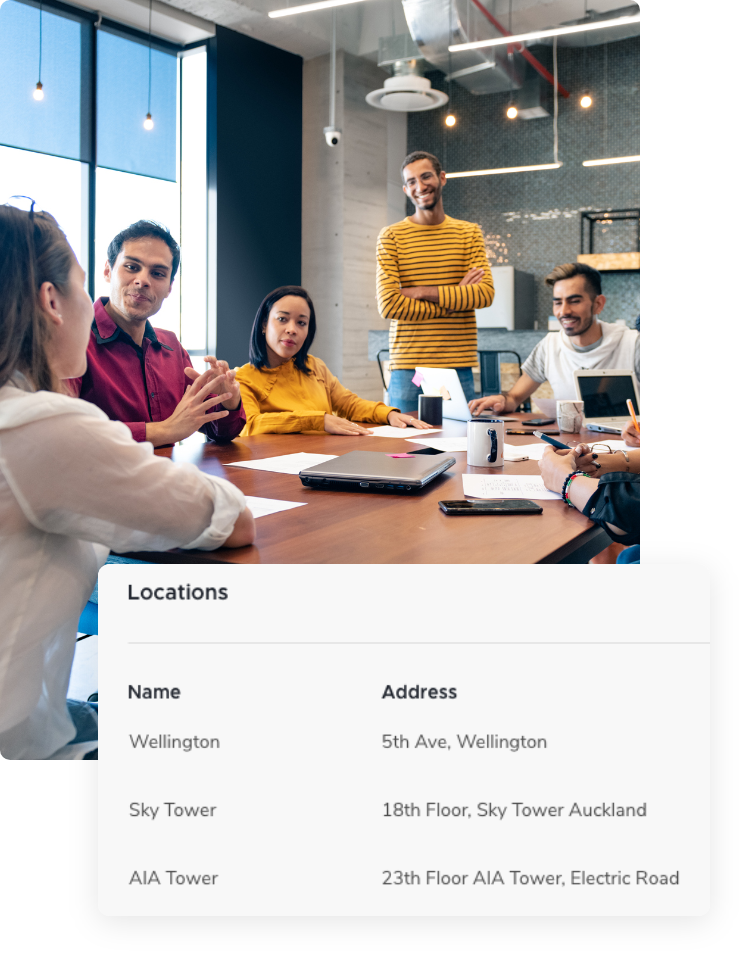 Multiple Spaces, Same System
Got offices in different locations?
No worries as we got you covered with our multi-floor space management and multi-location support.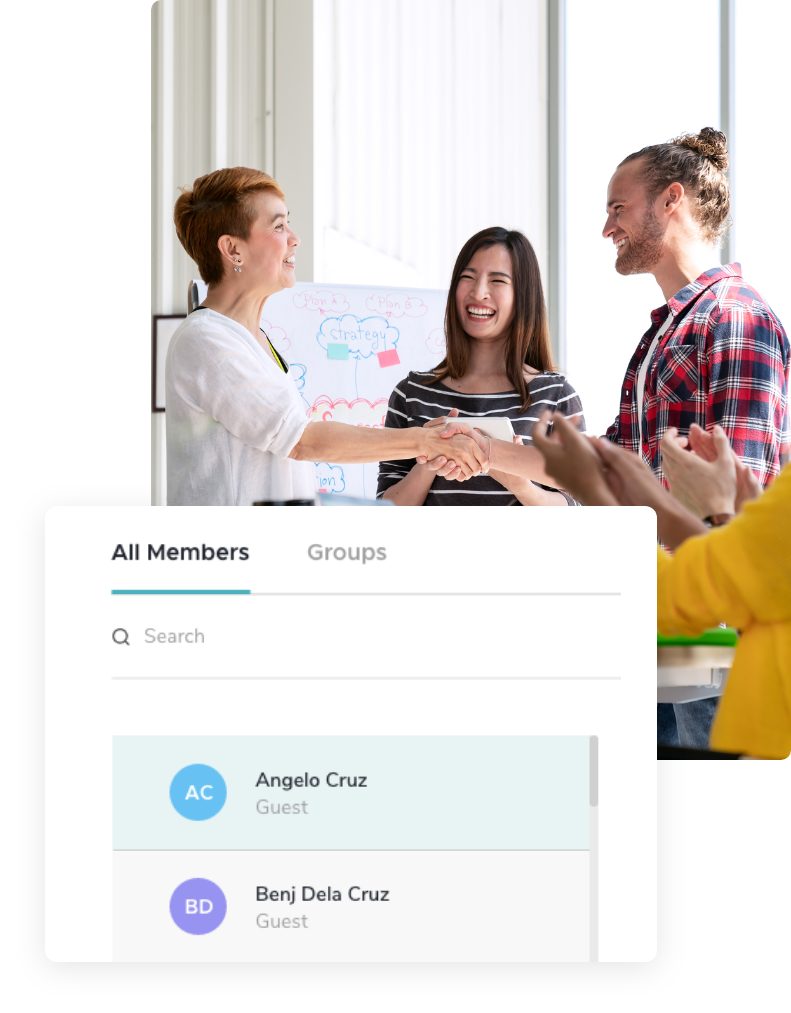 Manage Members
Our admin dashboard allows you to manage member profiles and group profiles in just a few clicks. We're committed to building a powerful CRM designed to make your office community thrive.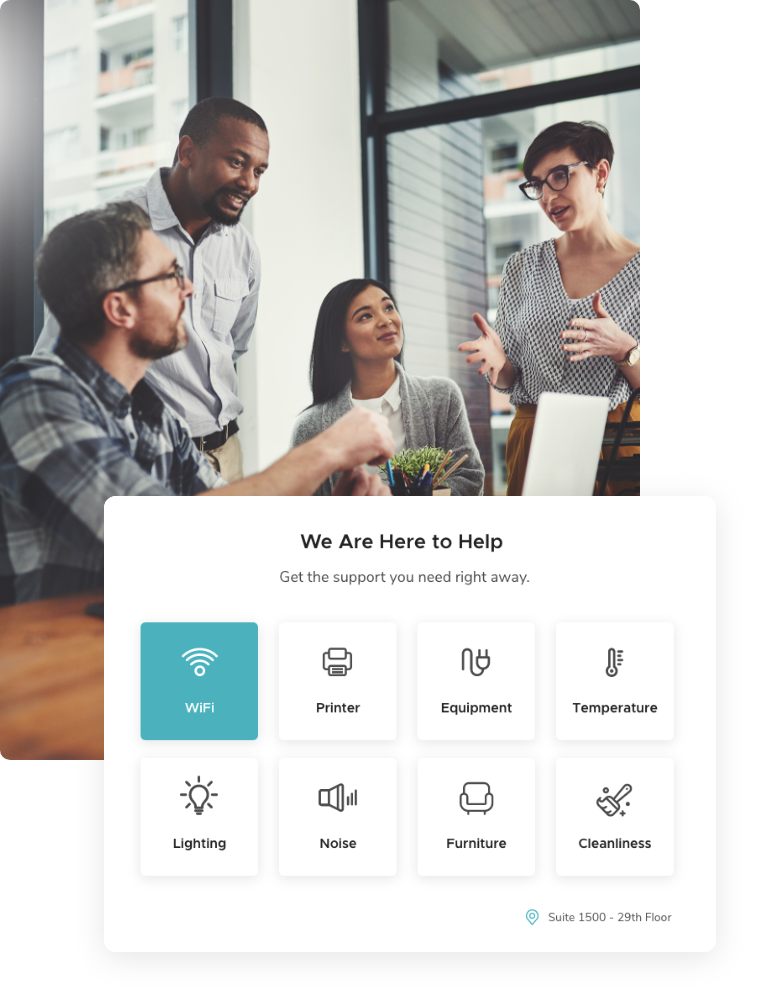 Listen for Feedback
The Helpdesk feature is a hassle-free way for your members to report issues and provide feedback about their experience. Your staff will get notified as soon as an issue is reported so it gets resolved in a timely manner.